Hydraulic Parts Source
We only sell to sales and service. No end users. Your customers stay your customers.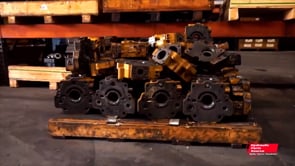 Why Choose Hydraulic Parts Source?
We only sell to sales and service, so you can drop ship to your customers with confidence that there will be no HPS logos or information in the box.
The Hydraulic Parts Source inside sales teams' average quote response time is 30 minutes or less, so you can get your customer taken care of fast.
93% of our orders ship the same day, and we can get most units built, tested and shipped out the day they're ordered with a PO by 3:00 PM EST.
Every unit we sell must meet or exceed OEM specifications. We guarantee it and warranty everything the same as OEM new, 1 year from date of sale.
"You guys are great, fast, and easy to deal with."
- Chad H.
"Prompt service, quick turn-around time, and fair pricing."
- Shawn
"Their customer service is second to none."
- Scott S.